Series: Penguin Revolution.
Character(s): Ryo Katsuragi.
Original art:
Clicky.
Software: Photoshop CS3
Time: 3 Hours, 7 minutes.
Without Texture:
With Texture: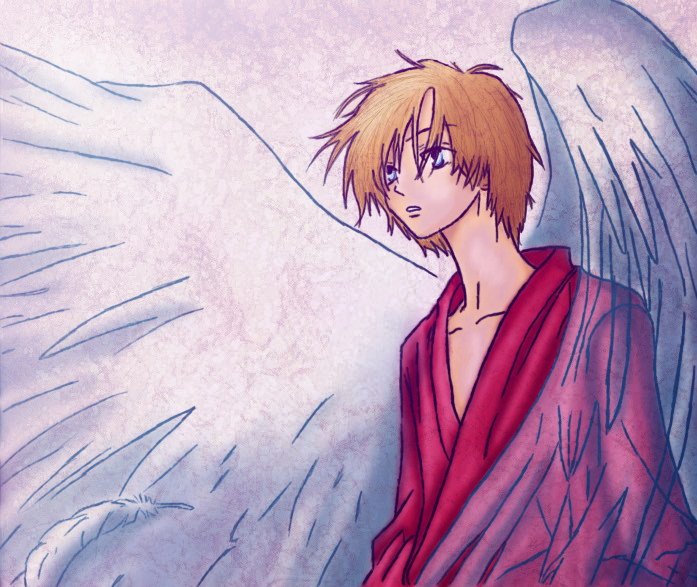 This is a first time for me to actually completely do a manga image. Usually, I just crop them into icons, then color. So this proved to be a tad bit more tough. ;) Yay for challenges!
Anyhow, the most tedious part was deciphering the wings overlaying Ryo's clothes. Hopefully I did a decent job. Slightly messy, but it'll do! :)
Thanks for viewing, please tell me what you think! Tips appriciated. <3